Maximize
What's the Letter Boxed Game?
Letter boxed Game is a word puzzle game where players are presented with a jumbled set of letters that they must rearrange to form a word. The game is designed to challenge players' vocabularies and critical thinking skills, as they race against the clock to form as many words as possible.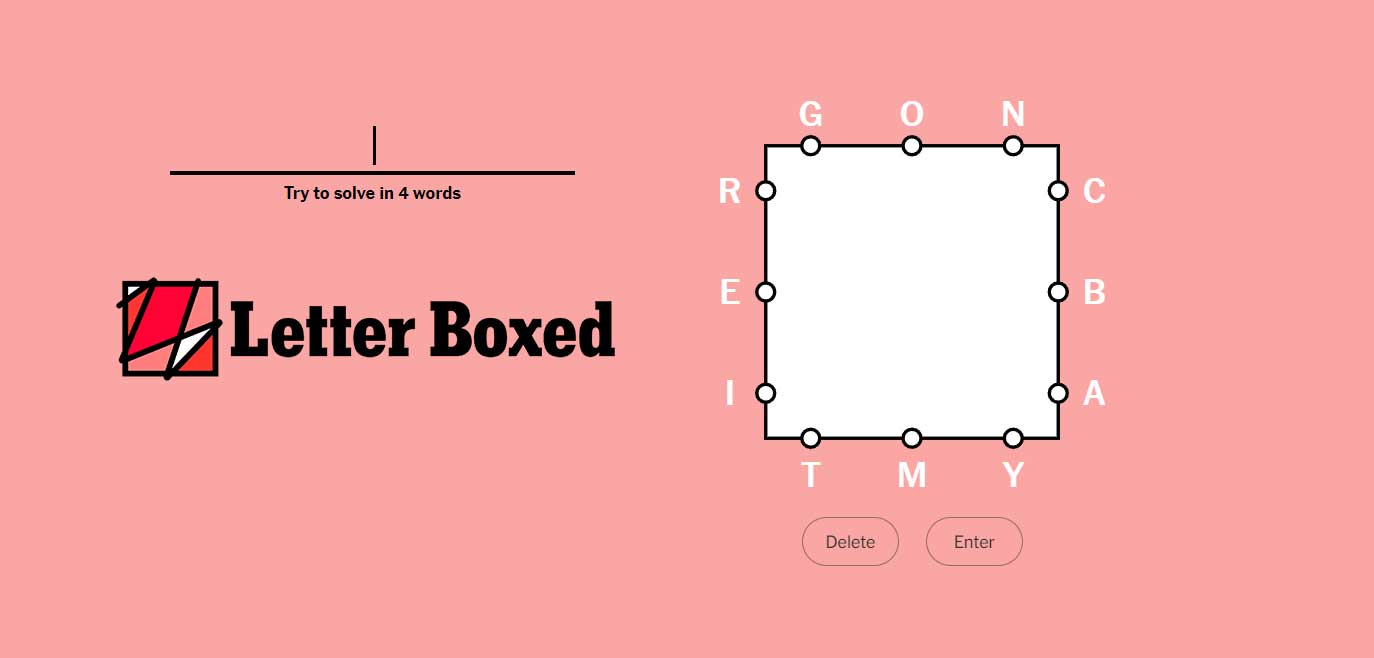 How to Play letter boxed Game?
Playing Letter Boxed Game is simple and straightforward. Here's how to play:
Go to https://www.letterboxed.io/ in your web browser.
Choose a difficulty level - easy, medium, or hard.
Click on "Start" to begin the game.
Use the mouse or keyboard to click and drag the letters into the correct order to form words.
Submit your words by clicking on the "Submit" button before the time runs out.
Earn points for each correct word you create and try to beat your high score.
What's Player Suitable for This Game?
Letter boxed game is suitable for players of all ages who enjoy word puzzles and challenges. It's an excellent game for anyone looking to improve their vocabulary, spelling, and critical thinking skills. Whether you're a student, teacher, or simply someone who loves a good word game, Letter boxed Game is a perfect choice.
In conclusion, if you're looking for a fun and challenging word puzzle game, Letter boxed Game is an excellent choice. With its simple gameplay, multiple difficulty levels, and endless opportunities to test your vocabulary, this game is sure to provide hours of fun and entertainment.
So what are you waiting for? Go to https://www.letterboxed.io/ and start playing today!
Try other games like this: Growdle, Digits, Wordle, Heardle ...
Discuss Letter Boxed